Visual elements are a significant contributor when it comes to consumer brand perceptions. For example, eye-catching, visual merchandising displays on store windows are an excellent way to attract people to a retail store.
It also serves as an innovative form of advertising your products and services, generating curiosity about the brand and store. Besides increasing brand awareness, creative, out-of-the-box window displays are also a great way to start conversations with fellow shoppers, influencers, and other media outlets.
Even studies support the fact that visual merchandising displays have a direct impact on sales. The Journal of Retailing and Customer Services published that window displays can seriously influence what customers buy. The study showed that the way products are displayed can actually drive sales. So, if you want to sell more stuff, focus on making your window display look good!
3 Creative Retail Window Displays To Try Out In 2023
We have put together three creative retail window display ideas that are must-try in 2023.
Fabric Displays:
The luxurious look and feel of a fabric display set it apart from all other forms of retail window display. So, it is something that you must try out in your store this year for sure. When traditional printing is all about rigid forms and structures, fabrics add a sense of elegance, texture, and new dimension to the overall design.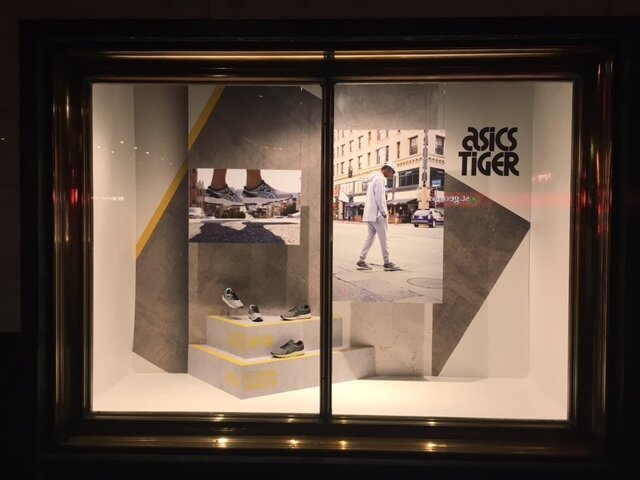 You can use fabric displays to display the brand story through beautiful graphics and create unparalleled visuals without compromising on the quality and colour of the pictures. Companies like Next Printing have walked the extra mile to come up with ground breaking technologies like the 3200mm width dye sublimation process that allows high-quality fabric printing regardless of the size of the image.
Using fabric also helps in increasing the lifespan of your window displays significantly. Pioneer printing agencies like Next Printing use the latest technologies that allow them to render beautiful and unique finishes on the printed fabric and cut it in any shape requested.
ReBoard Window Displays
A sustainable alternative to traditional MDF, ReBoard comes with an engineered fluted core that allows the material to be cut in any shape possible. ReBoard is known for its strength, durability, and lightweighted nature, making it one of the market's most versatile raw materials for large format printing.
When it comes to this versatile material, it can really stand as the star of the show all on it's own. Reboard is excellent both with and without print. Digital prints can be beautifully colour graded, shaped and laminated, yet you can also use its stark white surface to make Reboard the star of the show. In creating different shapes and patterns, lighting and can be added to creating shadows and enticing designs to lure shoppers into store by sparking curiosity.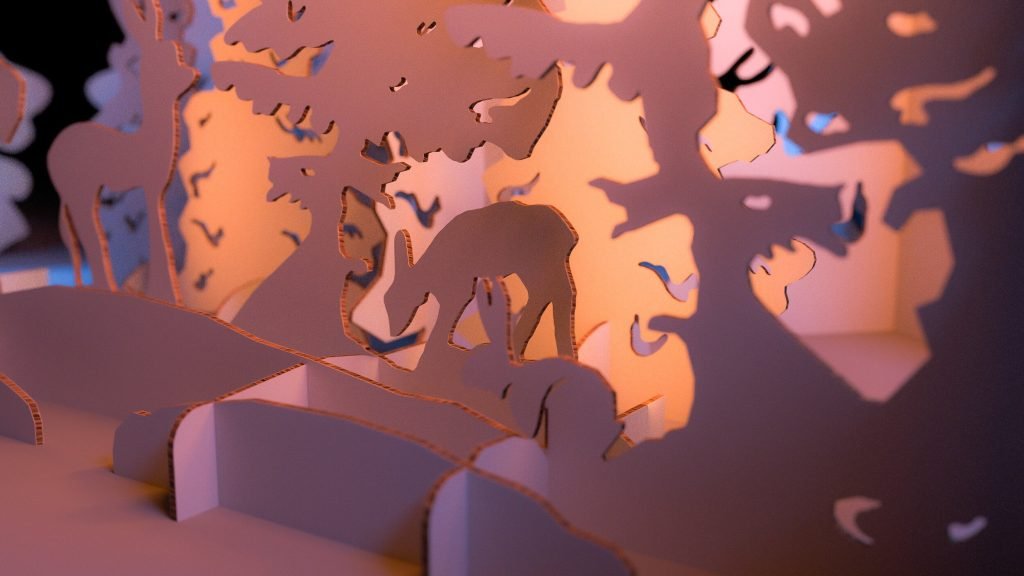 ReBoard has a versatile set of uses outside of window displays including creating pop-up stores, tradeshows, fairs, exhibitions, and point-of-sale marketing.
Besides its strength, it is also a sustainable material, as it's entirely recyclable. Reboard contains zero toxic chemicals or harmful components and uses water-based adhesives that help in the recycling process. Furthermore, the lightweight nature of ReBoard makes it easy to transport, thus lowering its carbon footprint significantly.
Interactive Retail Window Display
Along with evolving technology, the retail store experience must also change. These days, many store owners invest in an interactive display that can help the customer with greater  efficiency.
Some unique examples of interactive window displays are QR code window displays, touch activated window displays, and interactive cartoon window displays that require customer participation.
QR window displays are equipped with motion sensors that helps the display to light up and show a QR code every time someone walks by the window. The customer can scan the QR code to view all the products and promotions offered by the store.
Touch activated window displays talks to customer upon physical touch and tells the brand story through its products on the store window.
Final Words
Window displays offer a glimpse of what a store offers to the customer. Therefore, the way the display is set needs to be creative and effective enough to lure the customer into visiting the store.
So, windows displays are the first chance motor-and-brick shop owners get to increase foot traffic inside the store and gain more business. You can set up a fantastic window display by paying attention to detail and using some unique creativity.
The creative ideas mentioned in this article will help you enhance your store window display and benefit from its improved visual appearance.