As a restaurant business owner, you know all too well that your long-term success depends on always providing the freshest ingredients and superior products. To accomplish this while staying within tight budgets, making sure you select the right equipment is essential. Having the proper storage can mean big savings in food costs and enhance customer satisfaction with each dish served. Of particular importance is choosing the right restaurant walk-in freezers for your needs. Here, we'll discuss what to look out for when making this important selection – so let's get started!
Benefits of Having the Right Walk-in Freezer
Having the right walk-in freezer can have a major impact on operations in many businesses. For one thing, having the right size and type of walk-in freezer can help to ensure that food and other perishables are stored safely and at optimal temperatures for as long as possible. This is important for any business that deals with food, since it allows them to keep large amounts of products on hand without worrying about spoilage or safety issues.
In addition to keeping food items safe, having the right walk-in freezer can also help to maximize efficiency in a business. With the correct size and type of unit, employees won't have to worry about manually loading and unloading items from smaller freezers throughout the day. Instead, they will be able to quickly store large orders at once while still ensuring that each item remains safe and ready for consumption when needed. Having everything in one central location also makes it easier for staff members to locate what they need quickly, increasing efficiency further.
A third benefit of having the right walk-in freezer is that it can help save money in the long run by cutting down on energy costs associated with running multiple units throughout a facility. This is because larger freezers tend to be more efficient than their smaller counterparts due to their larger storage capacity and less frequent use. Additionally, investing in quality insulation can go even further towards saving energy costs by making sure that cold air stays inside the unit instead of escaping into the environment.
Different Types of Walk-In Freezers and Their Features
Walk-in freezers are an important component of many commercial and industrial operations, providing a reliable and secure way to store a variety of food products. There are several types of walk-in coolers and freezers, each designed to meet specific needs. The size of the unit, the type of insulation used, and the temperature range can all be varied depending on the product that needs to be stored. Here is a look at some of the different types of walk-in freezers available today:
One popular option is a reach-in freezer, which is suitable for storing smaller items like meats, dairy products, fruits and vegetables. These units typically feature glass doors for easy access and often have shelves or racks inside for organized storage. Reach-in freezers are generally less expensive than other models due to their smaller size and simpler design. For larger quantities of product, a chest freezer may be more appropriate as they offer larger capacity with greater insulation capabilities. Chest freezers also provide easier access with their hinged lid design. Some models even feature adjustable thermostats so you can set the exact temperature that best suits your product's needs.
For businesses needing extra space to store large amounts of product over long periods of time, blast chillers or shock freezers may be more suitable options. These units feature high velocity air circulation which rapidly decreases temperatures within seconds or minutes—ideal for quickly freezing foods like cooked meats or prepared dishes before packaging them for distribution. Blast chillers also come in various sizes and shapes for flexibility in tight spaces such as kitchens or warehouses.
Finally, low temperature (0°F – -20°F ) freezer rooms offer large capacity solutions for bulk storage applications such as hospitals or laboratories where cold storage is necessary for long periods of time without any risk of spoilage due to thawing temperatures that could occur with other units. Low temperature freezer rooms come in various sizes from small walk-ins up to large warehouse sized units with many customizable features including door types (swinging or sliding), shelving arrangements, alarms/monitors, lighting systems and more.
Considerations for Selecting the Right Walk-In Freezer for Your Restaurant
Size:
When it comes to selecting the right walk-in freezer for your restaurant, there are several factors to consider. First and foremost, you need to think about the size of the unit that will best fit your restaurant's needs. If you have a small kitchen, then a smaller unit may be more suitable for you; however, if you have larger storage needs, then you should look into getting a large walk-in freezer. Additionally, it is important to think about the type of food items that will be stored in the unit. Different foods require different temperatures and features in order to keep them fresh and safe for consumption.
Energy efficiency
Another factor to consider when selecting a walk-in freezer is energy efficiency. Look for models with high Energy Star ratings as this can help save money on energy costs over time. Insulation is also important when it comes to energy efficiency. Make sure you choose a model with thick layers of insulation to prevent cold air from escaping, ultimately helping conserve energy and lower your electricity bills month after month.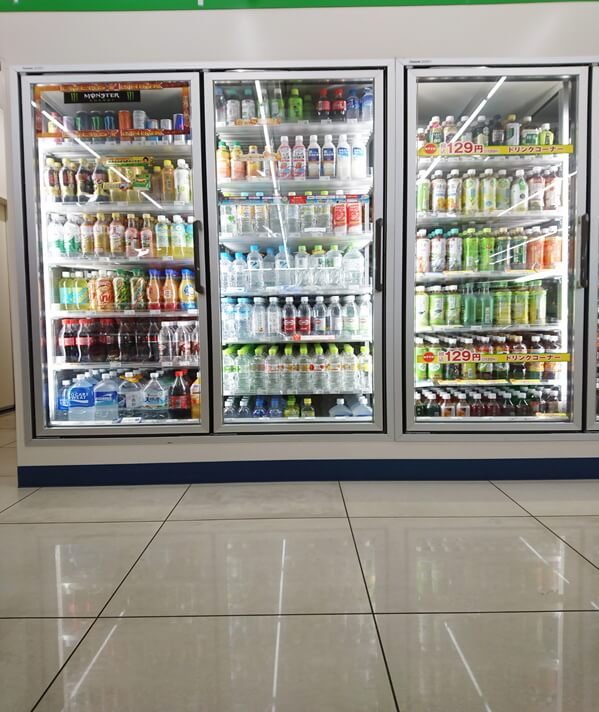 Maintenance Costs
Lastly, don't forget about maintenance costs and safety features when choosing a walk-in freezer for your restaurant. Maintenance costs can vary greatly depending on the model so be sure to research what kind of upkeep is necessary before making your selection. You should also look into any safety features that come with each model such as alarm systems, temperature monitors, or door locks/alarms that can detect any unauthorized access or temperature changes within the space. These added measures can give you peace of mind knowing that your food products are safe from contamination or spoilage at all times.