For tea lovers, tea is the solution to every problem! From boosting the metabolism to improving gut health to supporting your heart, tea is that dedicated protector that swore to shield you from danger.
Green tea is one of the most widely consumed beverages globally, and its popularity has been attributed to its numerous health benefits. Among its purported benefits, green tea is often touted for its anti-inflammatory properties.
Is green tea the best tea for inflammation, or is it just a myth? Let's find out!
What Is Green Tea?
Green tea is a beverage made from the leaves of the Camellia sinensis plant. Unlike black tea, which is fermented, green tea is made by steaming or pan-frying the leaves, which preserves natural antioxidants and polyphenols.
Green tea contains several compounds with health benefits, including catechins, flavonoids, and theanine. Catechins are a type of flavonoid particularly abundant in green tea, and they are believed to be responsible for many of its health benefits.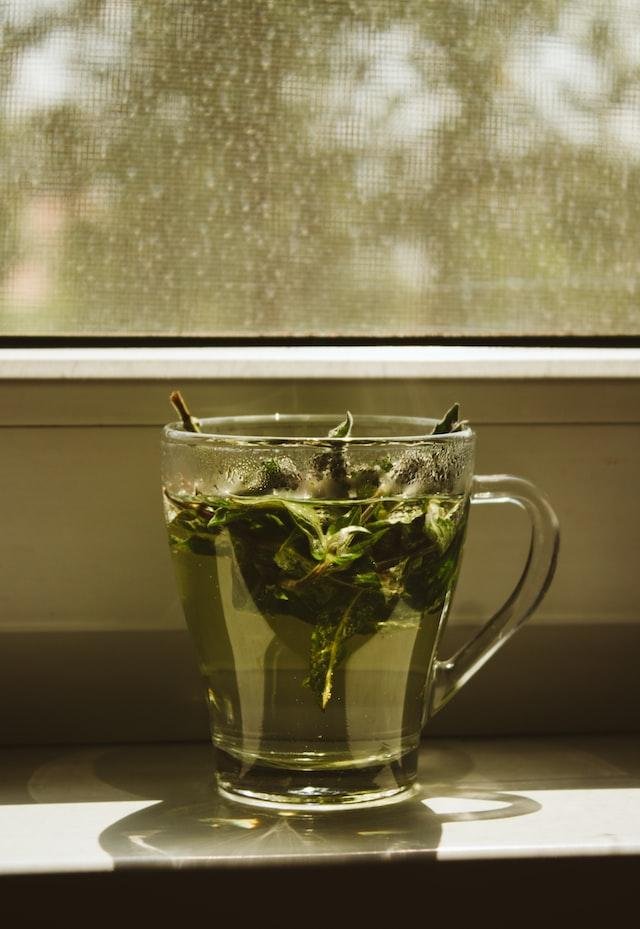 Green Tea For Inflammation: Science-Backed Facts!
Inflammation is a significant factor in the development of many chronic diseases, including heart disease, diabetes, and cancer.
Besides its other benefits, green tea is renowned for its anti-inflammatory properties. However, a growing body of scientific evidence supports the claim that green tea can help reduce inflammation.
Green tea contains catechins, which have potent anti-inflammatory properties. Catechins are a type of flavonoid that inhibit the production of inflammatory cytokines, chemicals produced by immune cells that promote inflammation.
Cellular, animal, and human experiments found that the main component of green tea, epigallocatechin-3-gallate (EGCG), has an anti-inflammatory effect. Green tea and EGCG suppress inflammatory cytokines' and enzymes' gene expression.
In one study, participants who drank green tea had lower levels of the inflammatory marker C-reactive protein (CRP) than those who did not.
Another study found that green tea extract reduced inflammation in people with rheumatoid arthritis, a chronic inflammatory disorder.
In a study published in the Journal of Nutritional Biochemistry, researchers found that green tea extract reduced inflammation in rats with colitis, a chronic inflammatory bowel disease.
Green tea has been shown to reduce oxidative stress, a major contributor to chronic inflammation. Oxidative stress is caused by an imbalance between free radicals and antioxidants in the body, which can damage cells and tissues. Researchers found that green tea consumption reduced several oxidative stress markers.
In a study published in the Journal of Agricultural and Food Chemistry, researchers found that the catechins in green tea inhibited the activity of an enzyme called cyclooxygenase-2 (COX-2), which plays a key role in the inflammatory process.
Though many myths are attached to green tea, lowering inflammation is not one. It is legit; green tea does reduce chronic inflammation. It protects the body against diseases like cancer, obesity, diabetes, and cardiovascular diseases.
How To Take Green Tea For Inflammation?
Green tea tops the list of foods that reduce inflammation. You can use it in several simple ways.
The most common way to consume green tea is by drinking it. Steep a green tea bag or loose leaves in hot water for 3-5 minutes. Add honey or lemon to improve the taste.
Green tea extract is a concentrated form of green tea available in capsule or liquid form. It is a convenient way to get a higher dose of the beneficial compounds in green tea. However, consult your healthcare provider before taking any supplements.
Apply Green Tea Topically
You can also use green tea topically to reduce inflammation on the skin. Green tea extract is found in skincare products such as moisturizers, serums, and face masks.
Other Benefits Of Green Tea
Besides its anti-inflammatory effect, green tea offers a myriad of other benefits. Combined with a good diet and exercise, it improves your metabolism, supports your gut, and protects your oral health.
Let's explore a few benefits of green tea.
1.     Weight Loss
Green tea promotes weight loss by increasing metabolism and fat burning. Consuming green tea reduces body weight, body fat, and waist circumference. However, you must combine it with a healthy diet and regular exercise for desired results.
2.     Brain Health
Green tea contains theanine, an amino acid that promotes relaxation and reduces stress. Theanine also has cognitive benefits and has been shown to improve attention and memory.
3.     Oral Health
Green tea contains compounds that improve oral health. These compounds can inhibit the growth of bacteria that cause plaque and bad breath. Green tea has also been shown to reduce the risk of gum disease and tooth decay.
4.     Skin Health
Green tea is rich in antioxidants that protect the skin from damage caused by UV radiation and other environmental factors. Its extract improves skin elasticity and reduces wrinkles.
Bottom Line!
Green tea has been shown to have anti-inflammatory properties due to its high content of polyphenols and catechins. However, green tea should not be relied upon as the sole treatment for inflammatory conditions. Using it with other healthy lifestyle habits and medical treatments would be better. Moreover, always consult a healthcare professional before significantly changing your diet or supplement regimen.