Managing projects in a creative agency can be a challenging task. With multiple stakeholders, tight deadlines, and complex workflows, it's easy for things to go off track. However, effective project management is essential for delivering high-quality work that meets client expectations, on time and within budget.
In this blog post, we'll explore the dos and don'ts of managing agency projects. We'll cover strategies for effective communication and collaboration, best practices for project planning and organization, and tips for managing scope, timelines, and budgets.
We'll also examine common pitfalls to avoid, such as poor communication, lack of transparency, and scope creep. By following these guidelines, you can ensure that your agency is delivering exceptional work that meets client expectations, while maintaining a healthy and productive team environment.
What is Agency Project Management?
Organizing, executing and monitoring projects within a marketing or advertising agency to ensure quality work is delivered on time while maintaining profitability is the focus of agency project management. This specialized form of project management focuses on ensuring that agency teams can efficiently deliver high-quality work for their clients while maintaining profitability and adhering to deadlines.
Benefits of Agency Project Management
Better Resource Management:Efficiently allocating resources helps prevent overloading team members with tasks or leaving them idle without any assignments.
Faster Decision-Making:Having a dedicated project manager ensures that decisions are made quickly by someone who understands the bigger picture and has authority over all aspects of the project.
Increase Profitability:By streamlining processes and eliminating bottlenecks in workflow, agencies can complete projects faster while reducing costs associated with delays or rework due to poor organization.
Happier Clients:Effective agency project management leads to better communication with clients about progress updates and expectations which ultimately results in satisfied customers who are more likely to return for future business engagements.
The Dos and Don'ts of Managing Agency Projects
Project management is essential for the accomplishment of any advertising or marketing company. To ensure successful project management, here are some essential dos and don'ts to consider for streamlining agency projects while maximizing client satisfaction.
Do's for Effective Project Management
Create a detailed project plan:A well-defined project plan helps in setting clear expectations, allocating resources efficiently, and tracking progress throughout the project lifecycle. Use tools like Smartsheet or Microsoft Project to create comprehensive plans with milestones and deadlines.
Maintain open communication:Encourage regular updates from team members on their task's status to ensure everyone stays informed about potential roadblocks or changes in scope. This can be achieved through weekly meetings, daily stand-ups, or using collaboration platforms such as Slack.
Routinely review progress:Regularly assess how well your team is meeting its objectives by reviewing key performance indicators (KPIs) and adjusting strategies accordingly.
Prioritize tasks effectively:Identify critical tasks that need immediate attention and allocate resources accordingly to prevent bottlenecks in the workflow process.
Don'ts for Effective Project Management
Avoid micromanagement:Micromanaging your team may lead to decreased morale, reduced productivity, and increased stress levels. Instead, trust your team members to complete their tasks independently while providing guidance when needed.
Don't ignore potential risks:Be proactive in identifying and addressing potential risks that may impact the project's success. Develop contingency plans for possible scenarios to minimize disruptions.
Avoid scope creep:Clearly define the project scope from the outset and stick to it throughout the process. Any changes should be thoroughly assessed before implementation to avoid unnecessary delays or budget overruns.
Tips for Successful Project Management
Beyond these dos and don'ts, there are several additional strategies you can employ to ensure successful agency project management:
Leverage specialized agency project management software solutions, designed specifically for marketing agencies' unique needs. Utilizing software like Function Point can assist in simplifying processes, facilitating teamwork, and analyzing performance.
Promote a culture of continuous improvement by encouraging feedback from both clients and team members on ways to enhance processes or deliverables.
Incorporate agile methodologies like Scrum or Kanban into your project management approach; this enables teams to adapt quickly when faced with changing requirements or unforeseen challenges during execution stages of projects.
By following the dos and don'ts of managing agency projects, you can ensure that your projects are managed effectively. Let's explore how to optimize agency project management for optimal efficiency and accomplishment.
Strategies for Enhancing Communication Within Your Team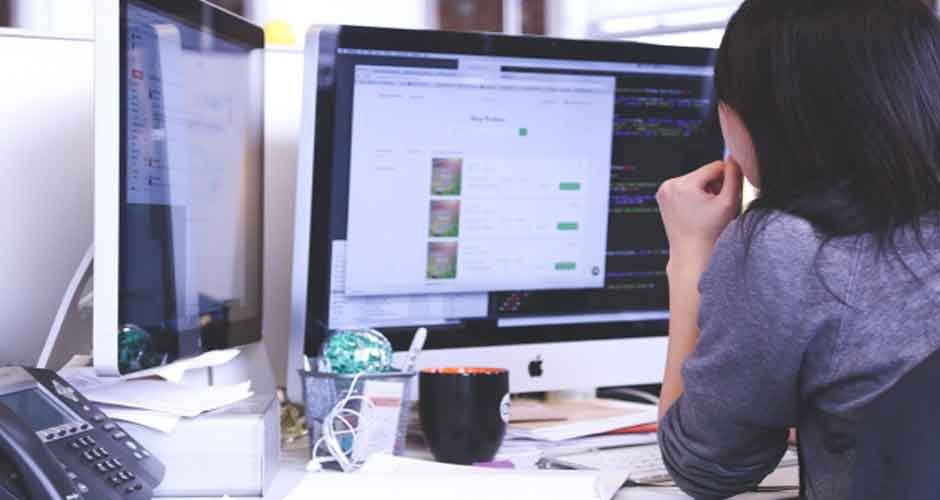 Communication is absolutely essential for the accomplishment of any endeavor, particularly in organizations that are based around marketing and advertising where cooperation is a must. Implementing tactics to foster communication between team members can lead to more efficient processes, better decision-making capabilities, and ultimately, improved project outcomes.
Establish Clear Lines of Communication
To ensure smooth communication within your team, it's essential to establish clear lines of communication from the outset. This includes defining roles and responsibilities for each team member so everyone knows who they should be reporting to or seeking guidance from. Additionally, creating a project communications plan can help outline how information will flow between different departments or stakeholders involved in a project.
Utilize Collaborative Tools
In today's digital age, there are numerous tools available that can facilitate seamless collaboration among team members working on agency projects. These include:
Slack:A popular messaging platform designed specifically for teams that allows real-time conversations across various channels organized by topic or department.
Asana:A task management software that helps teams organize their work through customizable workflows tailored according to specific needs and preferences.
Taking advantage of these tools can significantly improve communication and collaboration within your team, leading to more efficient project management.
Foster an Open Dialogue Environment
Encouraging open dialogue among team members is crucial for fostering a positive work environment where everyone feels comfortable sharing their ideas and concerns. To achieve this:
Promote transparency:Share information openly with the entire team, including project updates, challenges faced, or any changes in plans or strategies.
Encourage feedback:Actively seek input from all team members on various aspects of the project and provide opportunities for them to voice their opinions during meetings or brainstorming sessions.
Create a safe space:Ensure that your agency's culture promotes respect and inclusivity so that every individual feels valued and heard regardless of their role or seniority level.
By implementing these strategies, your agency can foster collaboration and creativity while also increasing the likelihood of successful project outcomes.
By implementing these strategies, teams can create a better communication environment that will lead to improved collaboration and productivity. To further strengthen client relationships, it is important to focus on project management techniques such as building trust through transparency and setting realistic expectations with clients.
Conclusion
In conclusion, effective project management is critical for delivering high-quality work that meets client expectations, on time and within budget. By following the dos and don'ts of managing agency projects, you can set your agency up for success. This includes establishing clear communication channels, setting realistic goals, and maintaining open lines of communication throughout the project lifecycle.
It's also important to be proactive in addressing issues as they arise and to manage scope, timelines, and budgets carefully. By avoiding common pitfalls like scope creep, you can keep your projects on track and deliver exceptional work that meets or exceeds client expectations. With these strategies in place, you can ensure that your agency is well-positioned to succeed in today's competitive creative landscape.
Corry Wells – Outreach Specialist.