In case you are an active internet user, you probably have seen a few forms of AI-generated (computer-based) art. Whether it is a portrayal of a landscape made using thousands of pictures or an individual that does not exist, AI-generated art is increasingly becoming common.
But "Can You Sell AI Generated Art? Is there anyone interested in buying AI-generated art? Well, to know the answer, keep an eye on this article and read the entire article here.
What's AI-Generated Artwork?
AI-generated or computer-based artwork is a kind of art that's made utilizing Artificial Intelligence (AI). Anyone can do it in several ways, however, the most common technique is to utilize algorithms to develop sculptures or images. AI-generated artwork is usually seen as being "objective art" than classic art, as it's not made by human beings with their preferences and biases.
Some individuals believe that computer-based arts are a form of "genuine" art, as it's made without any input from humans. Others think that AI-based art isn't truly art at all, since it's made by machines and not human beings.
Whatever your viewpoint here, there's no distrust that AI-based art is a captivating new area that is certain to continue to grow in the upcoming years.
Can You Sell AI Generated Art?
Often people wonder if is it truly possible to sell something that was made by a device. In this article, we'll explore the query of "can you sell AI generated art or not", whether are there any copyright matters involved or not, and so many more.
The legitimacy of trading AI-generated o computer-based art has been solicited question, as the method has become more widely used and more advanced than before. It means, there's no defense for why computer-generated art can't be sold since AI-generated art can be certainly treated as a means for artists equivalent to a camera that photographers use to capture photos.
The artist who made the art must be the one to possess it, as the person is the one who put the effort and creative work into it. So, in case you're an artist who utilizes AI to make your art, then you have the right to legally sell it anywhere!
Nevertheless, it will be unlawful for you to try to copy or resell an AI-generated art of another artist since this would intrude on their copyright.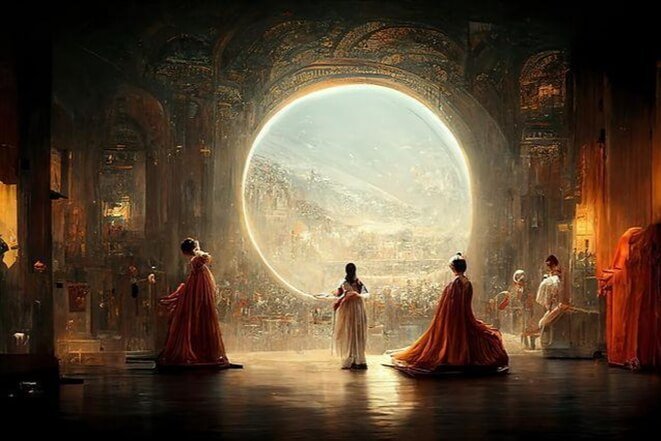 Is It Legal To Sell AI-Generated Artwork And Images?
Let's get straight to the point. There are honestly 3 things to consider to understand whether it is legal or not:
What do the rules and regulations say about it?
What do the companies say that offer AI bots?
Where to sell your AI-generated artwork?
We are addressing these points in detail so that you can understand whether it is possible or not to sell AI-generated art.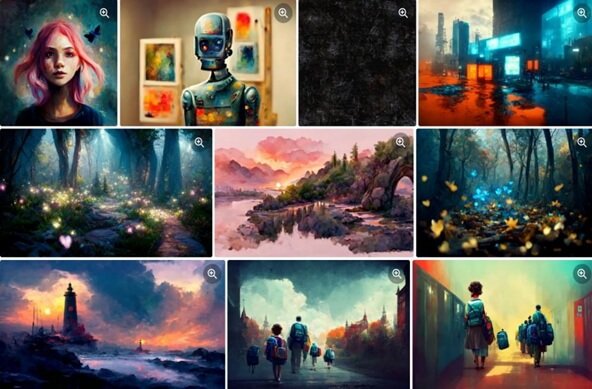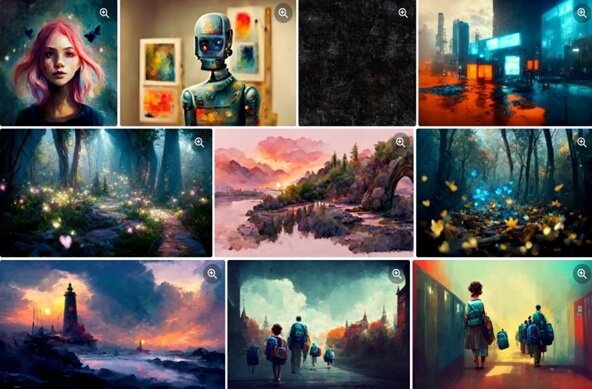 What Do The Rules And Regulations Say About It?
As per the United States Copyright Office laws, AI-generated Artwork can't be Copyrighted. So, as per the rules, art generated using AI usually lacks the "authorship of the human beings" required for security".
Because of this reason, the USCO (U.S. Copyright Office) can reject a copyright appeal for an AI-based artwork.
Well, we are not legal experts, so we might be wrong, however, from our understanding, this does not mean that lawfully we aren't permitted to sell our AI-generated artwork.
It just means that one can't implement the copyright, of course, until the rule of the U.S. will be modified.
Also, it is necessary to remember that it just applies to the U.S. rules. So, every nation might have further copyright rules and regulations.
What Do The Companies Say That Offer AI Bots?
The rule does not even forbid selling computer-based art all it says is that AI-generated art can't be copyrighted. Do companies allow you to sell the art created via their Artificial Intelligence systems?
YES, businesses allow people to sell AI-based art. There are a few limitations of course, however, typically speaking, popular Artificial Intelligence generators do allow some commercial ownership.
Where To Sell Your AI-Generated Artwork?
Now that we've explained the two earlier points, let us talk about where to sell your AI-generated art.
However, to sell your AI-generated art, you need to license the content via stock photography agents. For instance, Adobe Stock lately declared that they will accept computer-generated art.
Others decided to sell a few pieces of products on Etsy or equivalent websites. While others sell canvases or physical paintings. Most merchandise websites and stock agencies do not have many limitations in terms of the type of content one can upload. They're delighted as long as one brings them money.
There're some oddities though, like top-notch stock photo agents. These agents claim that they appreciate human artwork more than computer-generated one, while we think this is partly true, we think the issue is strictly legal.
Typically, these kinds of agencies need an exclusive right but a few of these Artificial Intelligence generators, grant the designers a non-exclusive right. So, it turns into a legal misery to even check which Artificial intelligence was used to develop a specific photo.
Remember that it's even doable to merge another "new" method which is NFT (Non-fungible token). Nothing is stopping you from stamping your AI-based art as NFT.
Who's The Target Audience of AI-Based Art?
It is not unknown that Adobe is unofficially supporting AI-generated photos from the best artists who generate AI art. As per their information, the customer reception has been amazing! Many people have been trading commercial AI-generated photos, including on Adobe:
However, AI-generated images remain taboo and controversial in some creative fields, as well as, we can realize why. There is plenty of bitterness that it is being misapplied to replace people's imagination and damages the creative approach of graphic developers.
However, Adobe is the foremost major stock photo website to completely welcome and embrace AI-generated art. It is still prohibited at Getty and Shutterstock.
Nevertheless, you can sell them on Wombo and MidJourney as well.
FINAL WORDS
With the advancement of artificial intelligence (AI), a new kind of art is being made— and it is selling for a lot of money.
While some individuals may mock the concept of purchasing art made by a machine, there is no refusing that AI-based art is becoming popular increasingly — and also becoming practical.
Now that you learn services like Wombo and MidJourney let you sell AI-based art, the subsequent step is to know where to find customers. There are many platforms and methods to do this, and that is for another story.
FAQ
Q. What is the best medium to sell my AI-generated artwork?
Adobe Stock, Wombo, and MidJourney are a few websites where you can sell your AI-generated artwork. No other significant paid stock photo providers receive AI-generated artwork right now.
Q. Are AI-based art Copyright Free?
Well, in the U.S., AI-based art is copyrighted free.
Q. Can I Sell AI-Based Art As A NFT?
Of course. With the growing popularity of AI-generated art, it is no wonder that users now can generate art in the formation of NFTs–a kind of non-interchangeable digital ledger that let creators sell their artwork in a digital format.
Organizations like Eponym which is a text-to-photo AI software, support artists to sell artwork directly on OpenSea, an NFT marketplace.
So, you have it there! The entire industry of trading AI-based artwork can be difficult but we hope now we have helped you learn how it functions.
And, if you would like to create one-of-a-kind and unique graphic designs using AI, you need to use Simplified AI first!