We live in a time when organizations have possibilities and problems in managing data due to the exponential growth of data. In such a data-driven economy, the Data Migration process is intended to assist businesses in moving to a cutting-edge cloud system or to a highly secure storage site that may lessen the possibility of cyberattacks in the future.
Companies often transfer their data as a result of technological developments and a changing business environment. Modern organizations use enormous volumes of data in their operations, so relocating that data is more complicated than merely copying and pasting it.
Data Migration: What is It?
Data migration is a procedure for keeping an organization's data healthy. Data must be transferred from one system to another. The database is moved into a more secure place, or the whole system is overhauled in order to either upgrade/merge the database or create a new data warehouse.
What is Data Migration Crucial?
The effective and safe movement of data to a different application, storage system, or cloud is ensured by data migration. Although migrating data from one platform to another may be hazardous and expensive, there are several advantages for a company. For instance, firms may increase productivity and save storage costs in addition to modernizing apps and services. In order to make the task of data migration easier for yourself, you can contact specialists for such services: https://itoutposts.com/database-migration-services/.
What Steps Are Followed During Data Migration?
Make a Strategy for Data Migration
The company selects the data and applications that must be transferred during the data migration plan phase based on the unique business, project, and technological requirements and dependencies. The company needs to assess the hardware and bandwidth needs for its data transfer project and develop realistic migration scenarios, along with accompanying tests, mappings, automation scripts, and procedures. Additionally, it must choose and create the migration architecture and implement change management practices.
Analyze Your Information and Other Sources
In the assessment step, the migrating data set's data quality, anomalies, conflicts, and duplicates are all examined. Check to see whether your team has enough tools for migration, for example, to complete your migration project on time. In addition to analyzing the data migration tool's qualities, you must also consider a few more factors, such as how versatile your selected migration tool is.
Establish and Plan the Migration
Organizations decide whether to migrate in a huge explosion or a trickle throughout the design process. This also entails outlining the migration procedures and the technical architecture of the solution.
You may start defining deadlines and any project problems after taking into account the design, the data to be pulled over, and the destination system. The whole project should be documented by the time this stage is complete.
It's crucial to think about data security strategies while planning. The strategy should include security for any data that has to be kept private.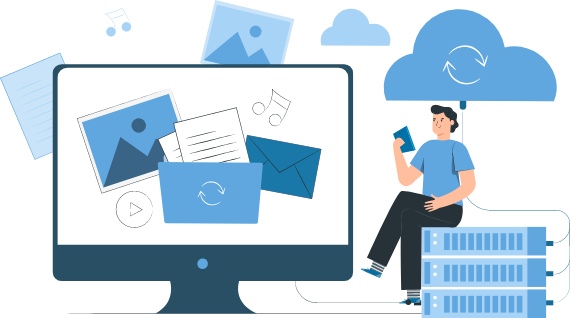 Create a Migration Solution
It might be tempting to use a "just enough" development strategy when dealing with migration. It's important to get the implementation correct, however, since you will only do it once. One frequent strategy is to divide the data into smaller groups and develop each category separately, followed by a test. Building and testing simultaneously can make sense for a company working on a particularly massive migration.
Test and Verify the Migration Plan
When using a trickle technique, test each segment of the transferred data to find issues as quickly as you can. Frequent testing assures security, quality, and compliance with requirements as data pieces reach the target system. After the migration is finished, you must make sure there are no connection problems with the source and destination systems.
Finish the Data Migration
When you've completed a test migration that appears great to both IT and system users, you may finish the migration process. Once again, a strategy, timetable, backup, and test run may aid in a successful data migration.
Conclusion
There are several benefits to data transfer, including complete data integrity, lower storage costs, and less interruptions to regular company operations.
Data migration might be the answer if your organization wants to modernize its databases, apps, and services while increasing productivity and expanding resources to meet expanding business demands, or if your firm requires a comprehensive digital transformation.