So, have taken the biggest step of your life to become an owner-operator. From purchasing the right type of truck to taking adequate protection in the form of truck insurance. You have checked off all the aspects needed to carry your trucking operations uninterruptedly but now what? What is next? A driver calculates his growth with annual raises and performance increments. As an owner-operator, your growth is measured by your business success. Take a quick look at some true and tried techniques that help you expand your trucking company and experience prudent growth.
Trucking is considered the heart of the economy because the movement of every sort of goods is dependent solely on it. It helps in meeting the demand with an accurate level of supply. An interruption in a supply chain not only costs the businesses but also the country.  Getting into such an occupation is highly rewarding but an incredibly competitive line of business. However, with great hard work and the correct approach, it can become the biggest success story for anybody. Therefore, you need to understand various aspects that lead to a successful trucking business. Comprehending all the vital points helps you in avoiding expensive mistakes.
6 things to consider for accelerating the growth of your trucking business
Whether you are thinking of diving into the trucking business or already own it, in order to grow your business take a quick look at these tactics.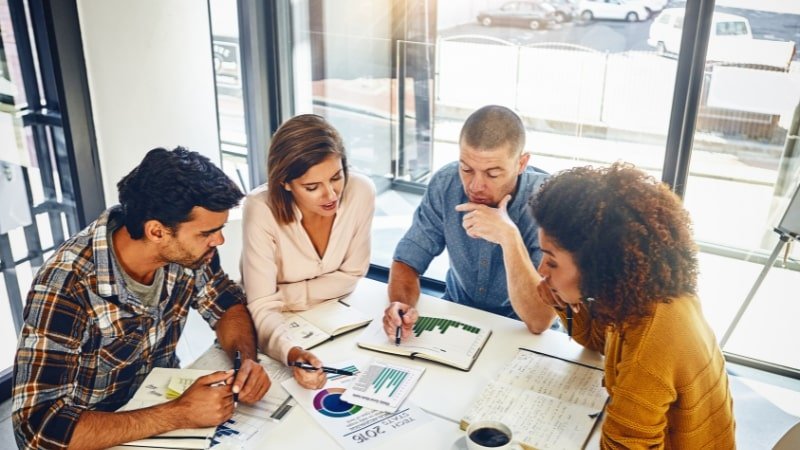 1.   Get your operations protected!
Obviously, your trucks are mostly going to be on the road. Roads are busy and very risky. So, you need good quality trucking supplies to protect your load safely and shield your operations with adequate truck insurance that pays off whenever needed. Insurance protects your trucks, driver, and other people on the road. Of course, there are state minimum requirements, but you need to think beyond that. Sticking to mandatory requisites doesn't offer benefits the way other types of coverage do. From physical damage and cargo insurance to trailer interchange and bobtail insurance. There are many coverages that you should take according to the level of risks you are exposed to. For example, cargo insurance protects your shipment from all likely danger.
One single accident can hit your trucking operations and negatively impact your business reputation. This works against your business's success. Therefore, taking adequate coverage for your trucking business leads to its growth as well.
2.   Get benefits from the technology
To run your business more efficiently, you need to stay proportionate with the high-end and latest technology. You need to consider incorporating the following trends into your trucking business.
Apps: Look for mobile applications that offer you automated tools for tracking shipments, managing vital docs, planning trips, etc.
Automation: If you opt for an office automation tool, it will help you automate basic admin processes like carrier invoices and customer billing. It helps you spend less time in administration and look for ways to grow your business.
Software: The process of dispatch tends to get confusing, especially when large fleets are involved. Dispatch software automates the process and makes it more organized. There is no chance of dispatch delay or missing documentation.
Mechanized tech: Using technology like weather apps helps drivers know the conditions of the specific routes and plan for alternatives if roads are crammed.
3.   Make a few alterations
There are a few changes you can make in your trucking business that surely bring a big difference in the long run. You should:
Shift focus: The owner-operators who focus on their average profit each day are the most successful ones. Instead of entirely focusing on miles driven, emphasis on revenue per mile.
Packed meal: You can avoid frequent halts that cause delays in shipment by taking packed meals for the journey. Fewer halts mean more minutes spent driving.
4.   Measure your strengths and weaknesses
If you are starting your trucking business this means you have prior experience in this niche as a driver or employee. Ask yourself, can you translate your skill into a trucking business? Why do you want to enter this industry?  However, if you are new to this line of profession, this might be a downside for you. To mend this downside, you need to identify your weaknesses and strengths.
Don't worry, if you have no experience in this field. You can hire an expert with the right skill. Access your goals and skills, the more you prepare yourself, the better will be for your business sustainability.
5.   Invest your money in the right fleet
You might not be interested in purchasing a new fleet of vehicles now. However, upgrading it would work in your business favor. If your trucks are old, consider updating them. This is because a new set of wheels lower the cost of operating expenditures. New trucks experience fewer breakdowns, are well-equipped with an APU (auxiliary power units), and possibly get better MPG (miles per gallon). Old trucks require frequent servicing, oil-changing, regular breakdowns, etc. These all increase the functional cost, making the trucking operation expensive.
6.   Toughen your relationships
Your connection with customers is a key source of your trucking business. When your company faces any setback, the first thing you lose is your client. So, avoid making this costly mistake. Once you have found a good broker or merchant, do all possible things to make this relationship longer. Good partnerships open new doors for various opportunities with other people in the industry. This helps you grow your business. So never jeopardize the relationship with your clients.
Sum up
The trucking business is fiercely competitive. Do you know the reason? because it is a highly lucrative niche. In order to survive in this ferocious industry, you need to give more than your best. Make the most out of the latest technology, strengthen your relationship with your clients, upgrade your fleet, work on your weaknesses, and most importantly provide the finest protection to your trucking business.
Growing a trucking business is tough but not impossible. We hope these tips will help you taste success, increase your profitability, and take your trucking to the next level!